Technology
Google I/O 2023 live blog: Pixel Fold, 7a, Tablet, Bard, Android 14 and more
Google's annual developer conference will be packed with products and updates. Follow it here
Just one day. The usually voluble Google will spend just one day at Google I/O 2023 walking the world through a wide array of hardware and software updates and reveals. It's a new look for the California search giant, which usually spends at least six hours over two days carefully explaining both near-term releases and moon shots like a voice assistant that can replace customer service.
Maybe the conciseness is a response to the new high stakes of the moment. While Google is the undisputed search engine leader, Microsoft's Bing embarrassed them some weeks ago with Bing AI's shockingly good chatbot integration. Google needs to hit back hard with two-to-three hours of exciting, inspiring, and fantastically innovative announcements. 
Can Google do it? Fortunately, there have been so many leaks that it's quite easy to paint an early picture of the keynote event. Google already pre-announced its first foldable device, the Pixel Fold phone (or tablet, depending on your perspective). Google first told us about the Pixel Tablet months ago and new leaks have only solidified the details. The Android 14 Beta launched weeks ago and is giving people tons of insight into what the mobile experience will be like in the near future. We've even heard whispers about a new conversational AI, Magi, and how it might integrate a Bard-like chatbot inside Google search. Yes, very much like Bing AI.
The only question remaining is how you can possibly keep track of the firehose of Google announcements. That's what we're here for.
I'll be on the ground at Google's Shoreline Amphitheatre along with Computing Editor Michelle Rae Uy, while teams in London and New York will be keeping this page updated throughout the day. Bookmark this page for all the last-minute rumors ahead of the event, and all the big news once it starts. 
How to watch Google I/O 2023
We've got a full guide to how to watch Google I/O 2023, including details of all of the various places the livestream will be available. We've also embedded the stream below, so you can follow it along with us.
08:39:24
Among the reasons to be cheerful about the Pixel Fold are the fact that it's rumored to have a bigger battery than the Samsung Galaxy Z Fold 4. We don't yet know exactly how big it will be, of course, but it's been tipped to have a capacity of between 4,500mAh and 5,000mAh. The Galaxy Z Fold 4 (pictured), in contrast, has only a 4,400mAh cell.
A bigger battery doesn't always equal better battery life – the size of the screen, efficiency of the processor and lots of other factors can influence that – but it's a good start. And given that Google is apparently pitching the Fold as having "Beyond 24-hour battery life", we're optimistic about this one.
08:12:51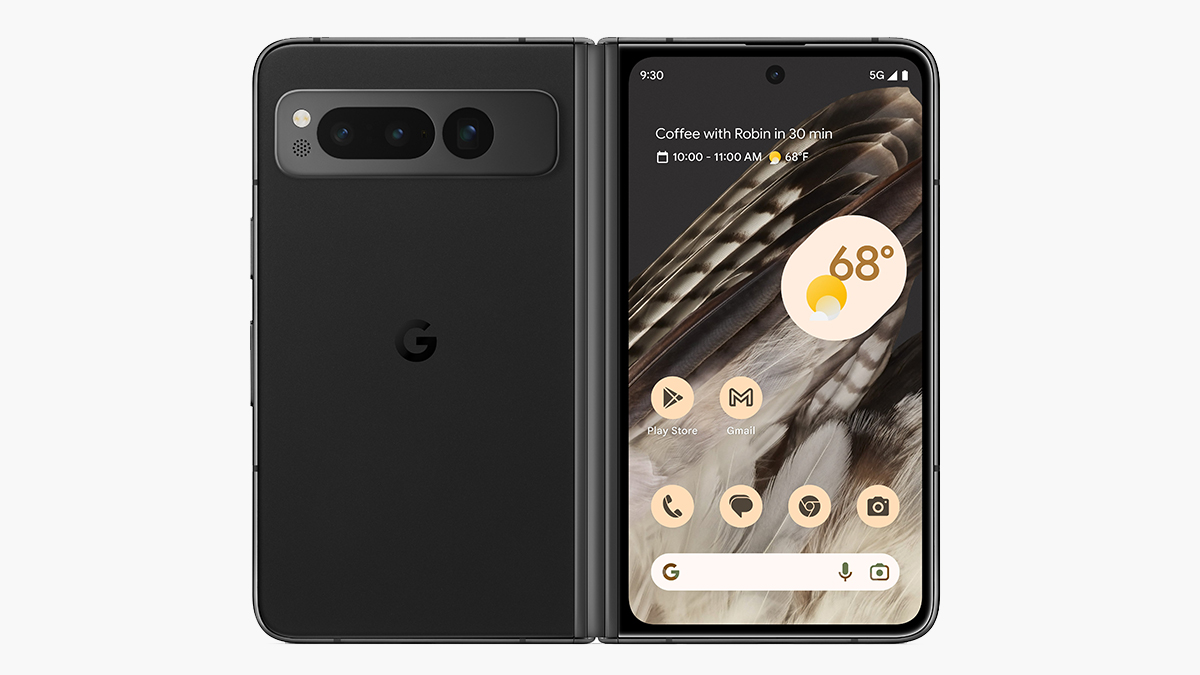 (Image credit: Evan Blass)
So, what's the device that we're most excited about (hopefully) getting a big reveal later today? Personally, it would be the Google Pixel Fold. We know this will definitely feature at I/O 2023, after Google itself teased the Fold on Star Wars Day. And we also think we know quite a bit about the device after months of rumors and leaks.
The biggest of these came from Jon Prosser of FrontPageTech a few weeks ago. He released a seven-minute video teasing full details about the Pixel Fold, and if the details he shared are accurate then there's reason to be very excited indeed.
07:11:47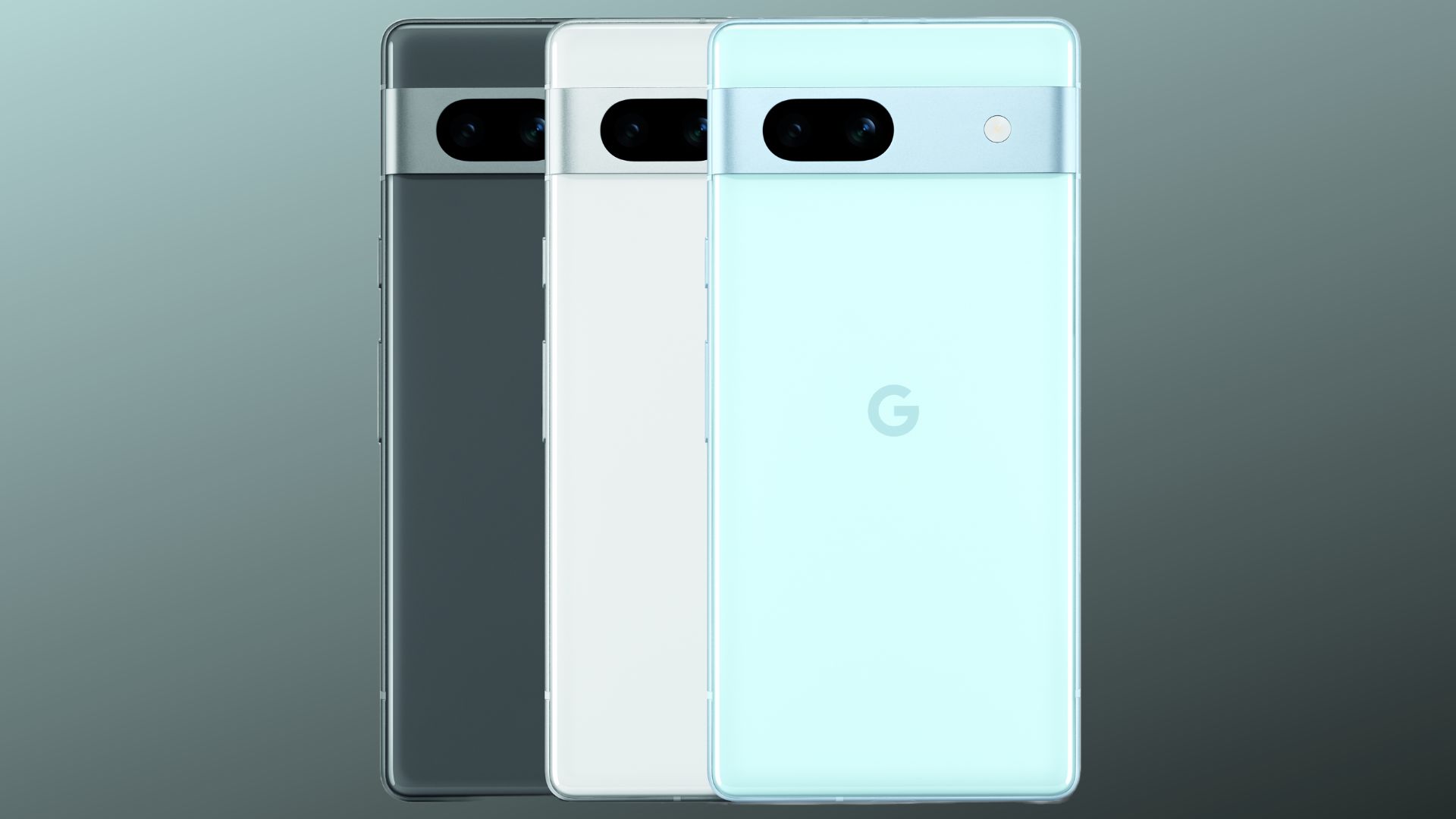 While we wait for the festivities to begin, we can satisfy ourselves with this tasty Google I/O 2023 primer. It covers all the big announcements we're expecting, including the Pixel Fold, Pixel Tablet, and what could be a very popular Pixel 7a. It's easily the most anticipated mid-range Android phone of the season.
While the Bard updates and Pixel Watch 2 might be speculative, Android 14 is a lock as one of the stars of the development show. We do wonder, though, if Google can do enough to make Android cool again.
14:34:06 – May 08, 2023
Good morning, and welcome to our Google I/O 2023 live blog. Marc McLaren here in the UK to get this show on the road. The action gets under way at 10am PT / 1pm ET / 6pm BST today, which means we have plenty of time to discuss everything that we expect to see later today.
Keep this page bookmarked for all the last-minute rumors and news ahead of the keynote, then stick with us once the event gets going for all the big reveals as they happen.